Come & See The Difference
Ho`ala School fosters independence, confidence, critical thinking abilities and creativity in a warm and welcoming environment. Our hands-on, 'whole child' approach supports each student's unique qualities and individual learning style for a learning experience that's compelling, effective and fun!
✅ Innovative academic program
✅ Hands-on exploration and discovery
✅ Love & care
✅ Low student-to-teacher ratio
✅ Mixed age group classes
✅ Natural play areas
✅ Friendly, collaborative environment
✅ Experienced faculty
Now offering programs from Kindergarten through Grade 8. Spots are filling up fast, don't wait!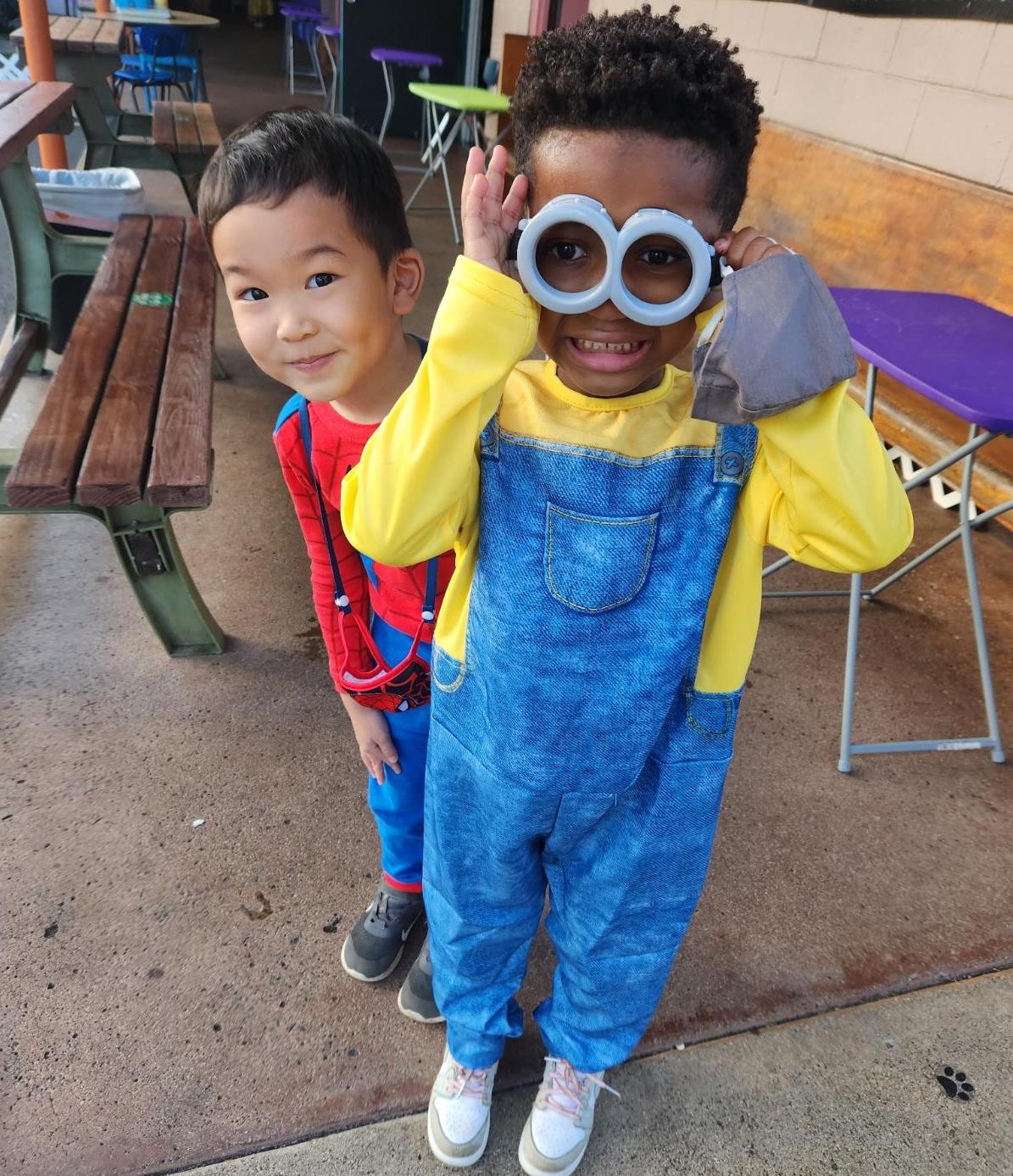 The Director's Message

Darlene Dela Cruz
Director of Admissions
Thank you for taking the time to learn more about Ho`ala School. Each day at our school is an exciting new opportunity to enrich the minds of our students, and we hope your child will join us.
Ho`ala School welcomes students regardless of race, gender, national and ethnic origin, and is non discriminatory in all our policies. We accept children from Kindergarten through Grade 8.
There are no specific academic entrance requirements; however, we base admission decisions on many factors, especially your child's age and suitability for our program.
Please contact us regarding availability for your child, and to schedule your personal tour of our school. We will be happy to answer your questions and provide additional information about our educational programs.
Kind regards,
Darlene Dela Cruz
Director of Admissions
Ho`ala School's Educational Philosophy
Ho`āla Education is a philosophy that uses a coherent system of practices to develop citizens of personal integrity who act effectively for the greater good. Ho`āla Education is based on the work of Alfred Adler as articulated by Rudolf Dreikurs and others. Adler held that human behavior is purposive or future oriented, although unconsciously so. Adler identifies two basic motivations and says that each of us is searching for two things:
— a strong sense (or experience) of significance, and
— a strong sense (or experience) of belonging
How we achieve this purpose:
School and home partner to create environments where children develop habits of responsibility, respect, resourcefulness, and responsiveness through example and experience, and as a result, flourish as successful, healthy, and contributing human beings.
The 4 Rs
Our core values of the 4 Rs show up in our speaking and in our actions:
RESPONSIBILITY – The power of the individual
You lose your power when you blame, lie, make excuses, and justify. You gain power by "owning" the choices you make in attitude and behavior.
RESPECT – the balance of power between individuals
Honor your decision-making boundaries and those of others. Respect others by not making decisions for them that are properly theirs; Respect yourself by not allowing others to make decisions that are properly yours.
RESOURCEFULNESS – how we will work together
Taking effective action instead of complaining, and focusing on what works. Problem solve!
RESPONSIVENESS – for what purpose
Act for the good of the whole. We are interdependent and interconnected. Win-win instead of win-lose.
Based on these assumptions and core values, we organize the school so that:
1. Adults model these values in their speaking and actions. Our students know when we adults don't "walk the talk". The Four Rs elucidated with specific behaviors become our norms to guide our working together; e.g. "If I have a concern or complaint, I will speak to the person who can do something about it, rather than complain to others."
2. We focus on building relationships and community: between teachers and students through connecting activities, listening groups, and organizing various events through mixed-grade interactions and school wide events to build school connectedness.
3. We empower students' voices by:
• Listening to them and taking them seriously
• Providing opportunities for them to lead in many ways; Student council, Peer tutoring, peer mediation and forming groups of their choosing
• Giving them as many choices as appropriate to raise their sense of self
Our philosophy includes these concepts:
• Human beings are self-determining and are responsible for their own lives and this means even our Kindergarteners have the capacity to be responsible.
• Human beings have the power to transform their lives by what they think. If we change our thinking, we change our feelings and our experience of life. [responsibility]
• The human potential of students is unleashed when their unique sense of self is nurtured. When they are grounded in who they are, their capacity of compassion and social responsibility are enhanced. [responsibility, respect, resourcefulness, responsiveness]
• Human beings learn best when they are not afraid of making mistakes which are valuable opportunities to learn.
• Each person matters and makes a difference to everyone else. Each person is interconnected and interdependent. All life on earth is interconnected and interdependent. [interdependence and responsiveness]
• By fulfilling the psychological and emotional needs for sense of self and sense of belonging, the capacity for learning and for compassion blossoms. These needs are fulfilled when students are listened to, taken seriously, and feel needed.
• Students cannot be safe to be their unique selves unless they support others to be themselves. In certain grade levels, the opinion of peers is critical and when students can value and support others to be themselves, they in turn are supported. [interdependence and responsiveness]
• Students learn from an intrinsic desire, rather than from extrinsic manipulations and we believe that intrinsic motivation is more effective in student achievement. [responsibility and respect]
• All human beings are equal in deserving respect, not because of age or role, but simply because they are human beings. Students should be treated with the same degree of respect by adults as adults would treat another adult. [respect]
• Respecting another human being means: (1) listening to them, (2) taking them seriously, and (3) honoring choices that are appropriately theirs to make. [respect]
• When a school is organized around these principles, students will flourish and develop resiliency when meeting challenges and grow academically.
Ho`ala Parents
Ho`āla Parent, Teacher, Student Organization (PTSO)
PTSO Mission Statement: To enhance our children's education with proactive support for our teachers and staff with a positive networking of parents.
Ho`ala parents know they are the most powerful influence in their children's lives! They know that their children will learn to become cooperative, effective, responsible individuals when the adults in their lives earnestly commit themselves to being cooperative, effective, responsible individuals.
The Ho`ala School PTSO is a fun and very welcoming community working together to support and strenghten our unique, caring and dynamic school. The PTSO is dedicated to assisting the school in fund-raising, planning fun activities, and helping the school coordinate numerous programs. There is no sign-up for membership needed as enrollment at Ho`ala automatically includes parents and students into the PTSO `Ohana. There is a modest fee collected at the beginning of each year to assist with start up funding.
As a small learning community, Ho`ala cannot survive without full participation of parents, students and extended family volunteers. We recognize that each family has its own priorities, time constraints and special circumstances. It is our hope that we provide numerous options that will compliment and enhance parents ability to volunteer time willingly and effectively.
Parents are asked to select from a variety of opportunities that are available throughout the school year. Such as field trips, Room Parents, Cookie Bake, Parade Committee, School Newsletter, Art teacher assistant, monthly Family Fun Nights, the annual fundraiser, etc.
Ho`ala School values our partnership with parents to support students, school and community.
Ho`āla Education Committee
The Ho`āla Education Committee was created to give parents a voice in the school's decision-making process and help shape school policy in an effort to better support students. Led by parents, serving as chair, vice chair, and secretary, the following outlines the purpose, roles, and responsibilities of the committee.
The Education Committee will:
Operate as an advisory council and make recommendations to the Head of School regarding proposals to enhance the educational experience of Ho`āla students.
Initiate discussion on relevant topics impacting the school.
Originate a proposal to be forwarded to the Head of School to discuss with the faculty; after the faculty deliberates, the proposal may be forwarded to the Board based on the decision of the faculty and the Head of School.
Meet monthly from September to May.
Select officers to serve as chairperson, vice-chairperson, and recording secretary.
Form subcommittees, if necessary, to study specific initiatives and report back to the committee as a whole.
Board Members
Dr. Christopher Campisano, Ex-Officio Member
Head of School, effective June 1, 2021, (808) 621-1898
Jonathan E. Fern, Secretary/Treasurer
Retired Ho`ala Master Teacher and Ho`ala Co-Founder, (808) 621-1898
Lori Fukuoka, Faculty Representative
Ho`ala Teacher since 2000, 3rd and 4th Grade Teacher, (808) 621-1898
Tiffany Huynh, Consultant
Director of External Affairs, Elemental Excelerator, Awakening Wisdom Board Member, Ho`ala Alumni Class of 2006. Member since September 2011, (808) 621-1898
Dr. Lucio Pascua, Board Vice Chairperson
Physician (Pediatrics) with the Waianae Coast Comprehensive Health Center. Member since October 2007, (808) 621-1898
Martha Peterson, Member
Co-Owner Peterson Upland Farms, President of the Wahiawa General Hospital Auxiliary, Secretary for the Wahiawa Historical Society, Bishops Committee Member St. Stephen's Episcopal Church. Member since August 2019, (808) 621-1898
Linda Perry, Member
Retired Ho`ala Head of School and current Director of the parenting curriculum component for FETCH (Family Education Training Center of Hawaii) through the University of Hawaii. (808) 621-1898.
Dr. William McKenzie, Member
Retired local physician (Obstetrics and Gynecology) with over 50 years of supporting families in Central Oahu. Dr. McKenzie received his medical degree from the University of Texas School of Medicine. Member since September 2022, (808) 621-1898.
Sheri Elarco, Board Chair
Waipahu High School Teacher with over fifteen years of experience as a special education and physical education teacher. Sheri also has extensive experience as a coach and dance instructor. Member since September 2022, (808) 621-1898.
Each board member understands that Ho'āla encompasses a wider view of education than that of more traditional schools. New board members are selected for their expertise and also for their willingness to incorporate some level of Ho'āla's philosophy in their lives. Board members now include alumni who bring a new perspective and understanding of Ho`ala philosophy and mission. Board members participate wholeheartedly in school fund-raisers with 100% participation in activities and meetings. Upon selection to the board, each board member agrees to assume financial responsibility for Ho'āla by making an annual monetary contribution to the school. 100% of board members contribute to the school's annual fundraising drive and participate regularly in various activities during the school year.
Our Staff
Since 2003, Ho`ala School has been recognized by the "National Schools of Character" with various awards sponsored by the Character Education Partnership (CEP) of Washington DC.
Educational professionals and student teachers from around the world are encouraged to visit and to learn more about our model program. Formal professional trainings and student teaching positions may be pre-arranged by request through our office.
The Ho`ala Model has inspired the philosophies and practices of several other new schools in Hawaii and on the mainland. Numerous Ho`ala-trained teachers currently apply these practices in their public school classrooms as close by as Hale`iwa and as far away as Iowa, Alabama and New Zealand.
+ Dr. Christopher J. Campisano
+ Mickie Hettema
Hoala Plus After School Director, 25 years with Hoala School
+ Annie Hoadley
Upper Elementary Teacher – Ho`ala Graduate, Class of 2009
+ Arthur Stephano
Ho`ala Music Teacher K – 8
+ Darlene Dela Cruz
Admissions & Marketing Director, 23 years with Ho`ala School
+ Carolyn Brown
Kindergarten, 17 years with Ho`ala School
+ Lori Fukuoka
Lower School Teacher, 23 years with Ho`ala School
+ Tina Markel
Art and Drama Teacher for all Grade Levels, 27 years with Ho`ala School